Signs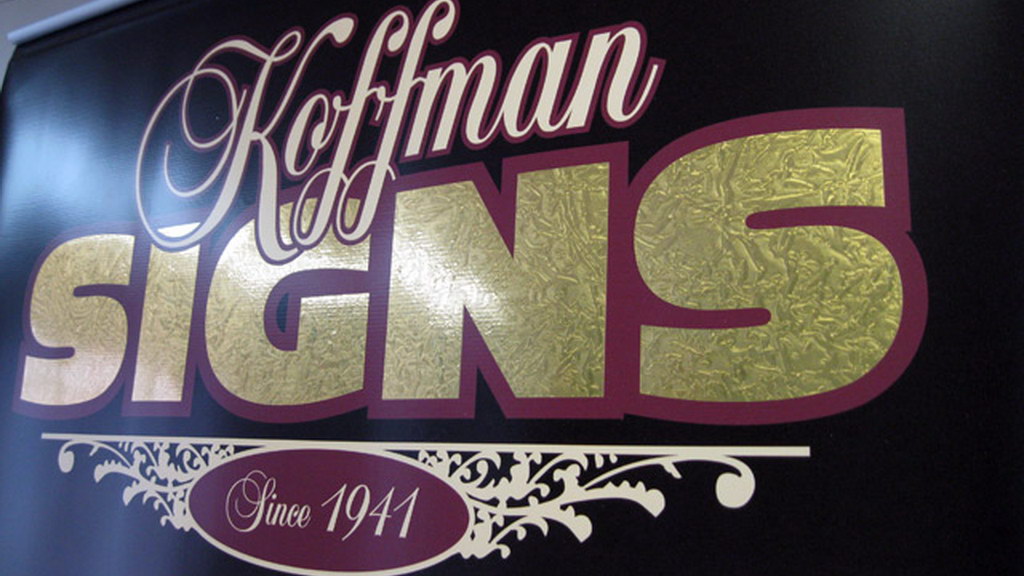 This is what we do. We do it well. We've been doing it since 1938. We know a thing or two when it comes to creating quality signs and we are very good at it! We guarantee 100% satisfaction with every sign that goes out our doors. But signs aren't the only thing that we do well, we also provide a number of other services, like Flags, Banners and Displays; Vehicle Wraps, Lettering and Graphics; full Digital Imaging services and much more.
---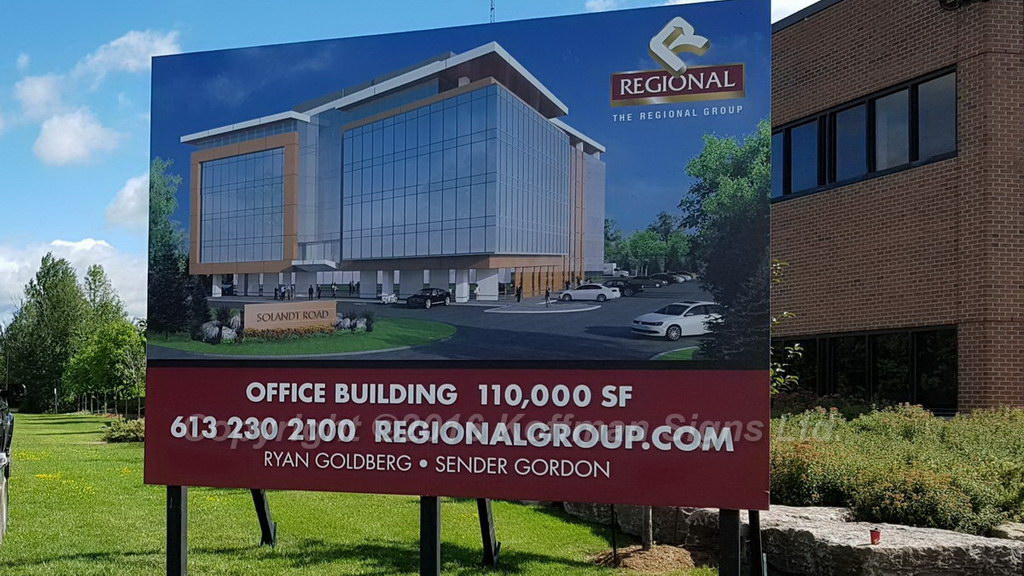 Billboards are one of our specialties. They come in many shapes and sizes and are one of the best ways to convey your message! Single Sided, Double Sided, and 90 degree V-Frame are just some of the options.
---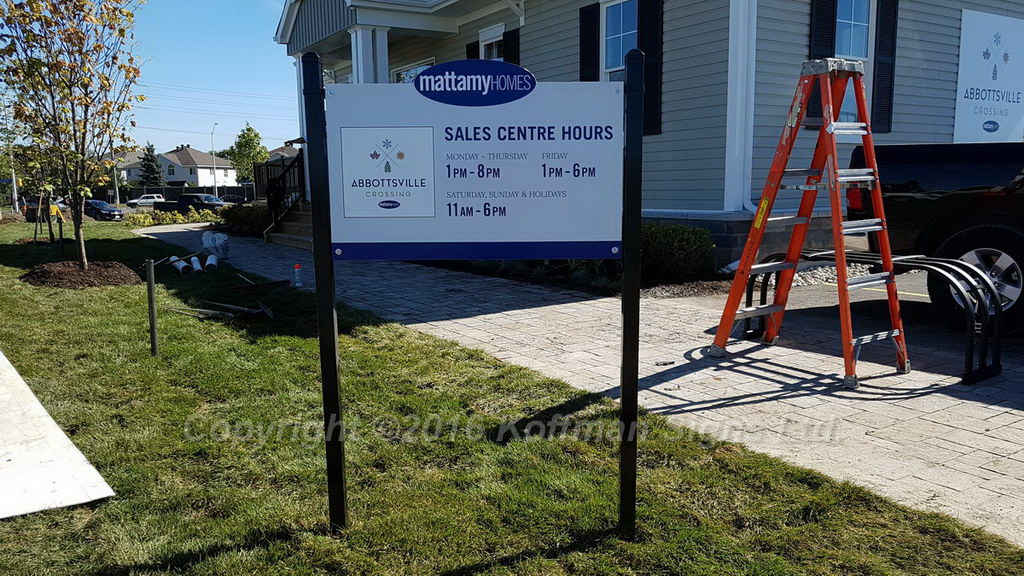 Ground signs are typically any sign that is installed more permanently in the ground (usually in cement), wood or metal posts, and include smaller single or double sided, Alupanel or Crezon panel signs, street signs, parking signs, yield and stop signs, and so on.
---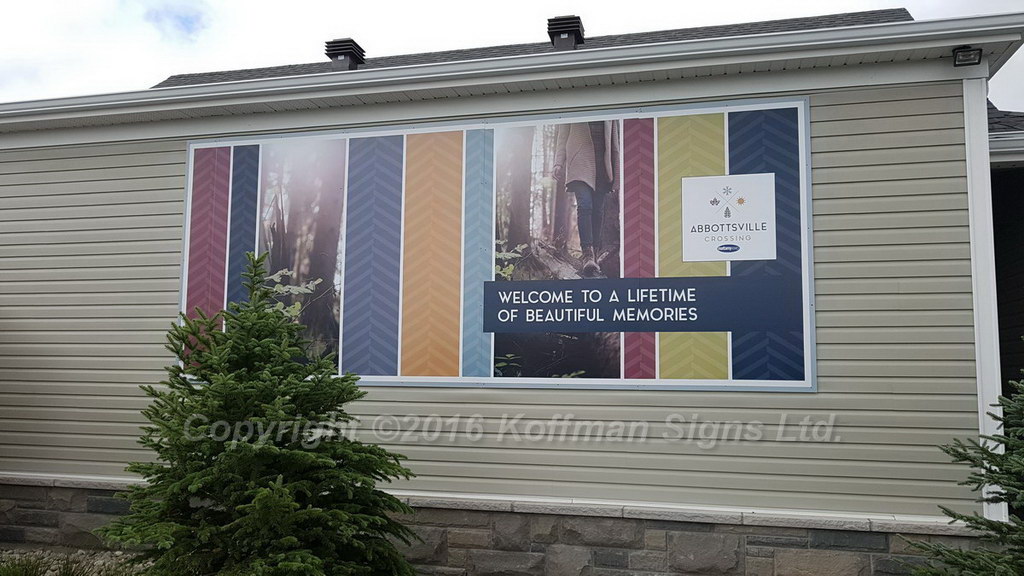 Building Exterior signs are esentially any sign that is physically attached to the exterior of a building. Some examples include new home Sales Centers and Site Offices, Storefront signage, flat panel backlit signs, channel letter signs and so on.
---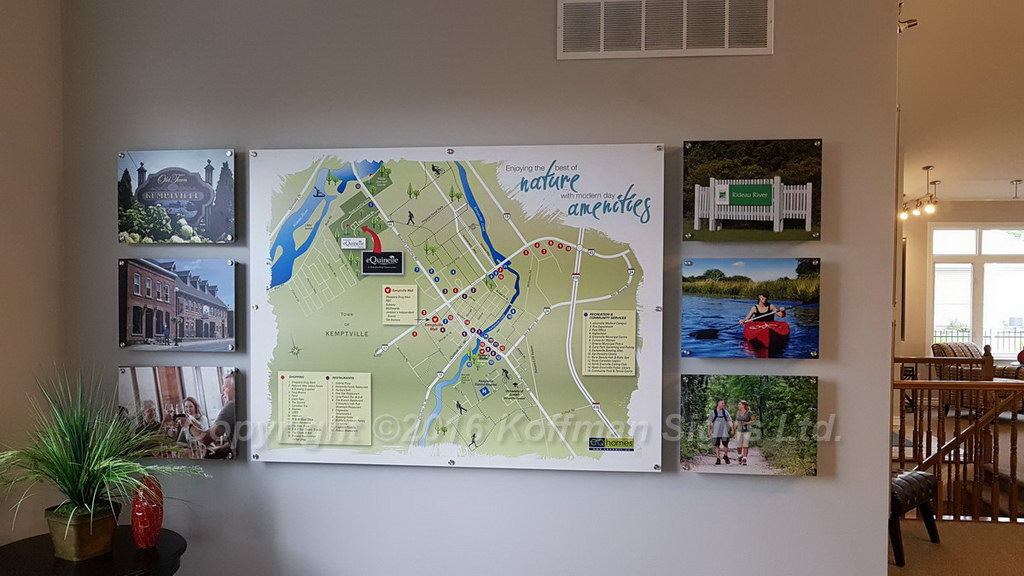 Building Interior signs are esentially any sign that is installed or placed inside a building. Some examples include wayfinding signs, informational signs, housing development site maps, house model photo and info, vinyl wall murals and so on.
---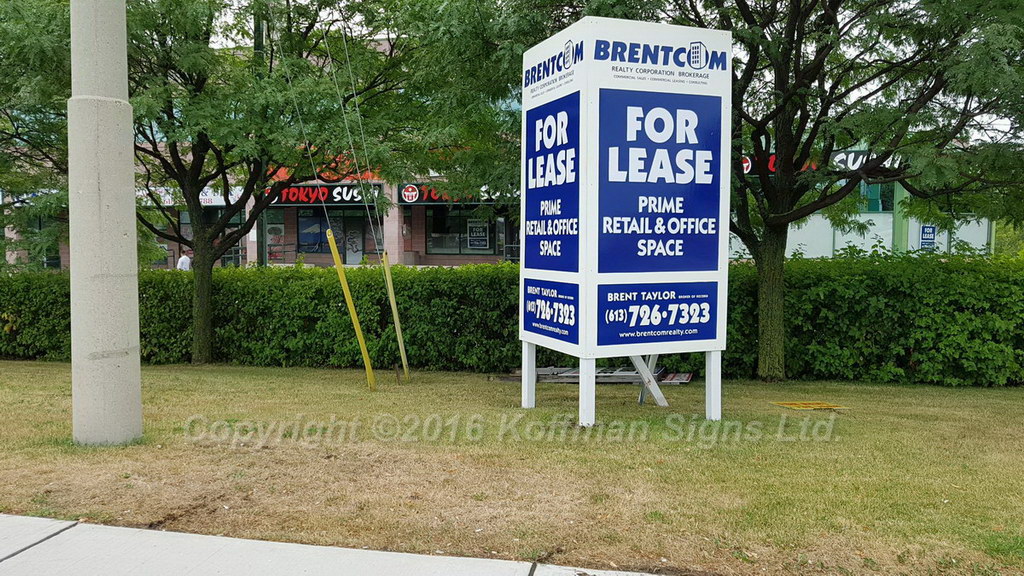 V-Frames are usually 2 identical signs installed at a 90° angle to each other, providing optimal viewing from almost any direction. V-Frames come big or small, wide or tall. In many cases, V-Frames are best suited for limited space locations.
---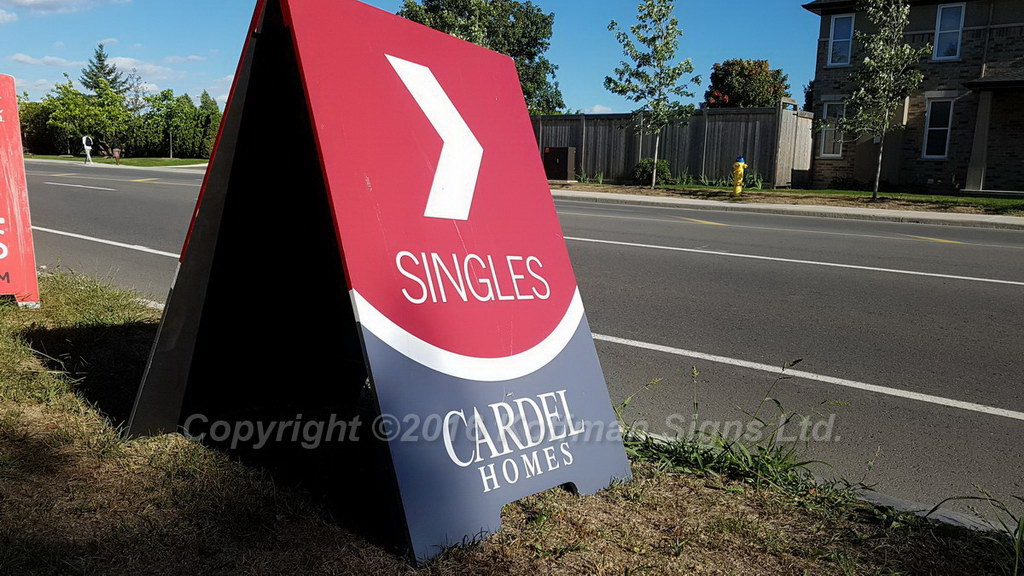 A-Frames (also know as sandwich boards) are usually 2 identical or mirrored signs, installed back to back and hinged at the top, providing easy portability, and come in many different configurations - metal frame with slide in panels, solid wood, and a variety of plastic types.
---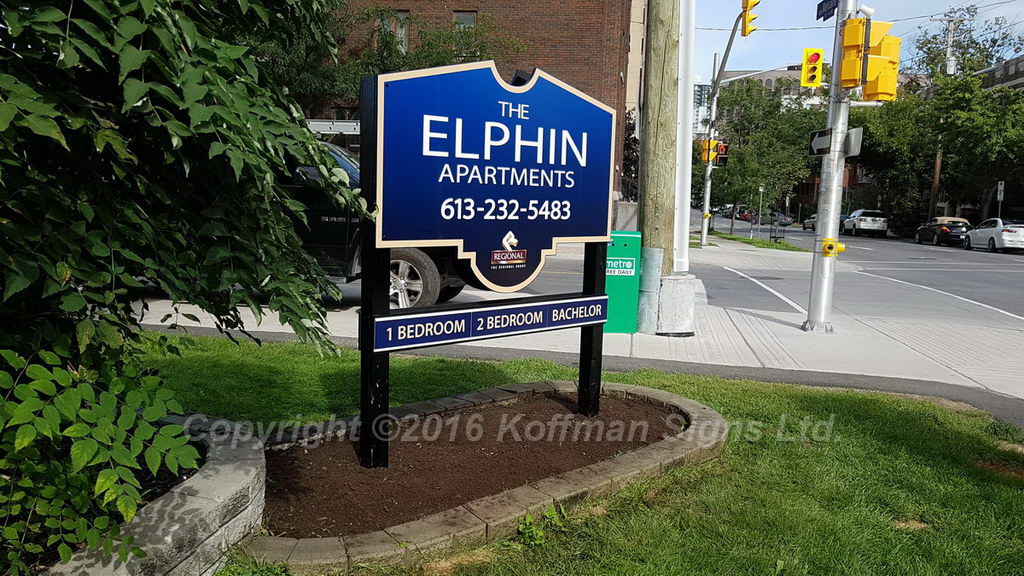 Property Management Signs generally include Vacancy/Building Name signs, No Parking signs, Visitor Parking signs, Private Parking signs, and other informational signs related to the property and property maintenance.
---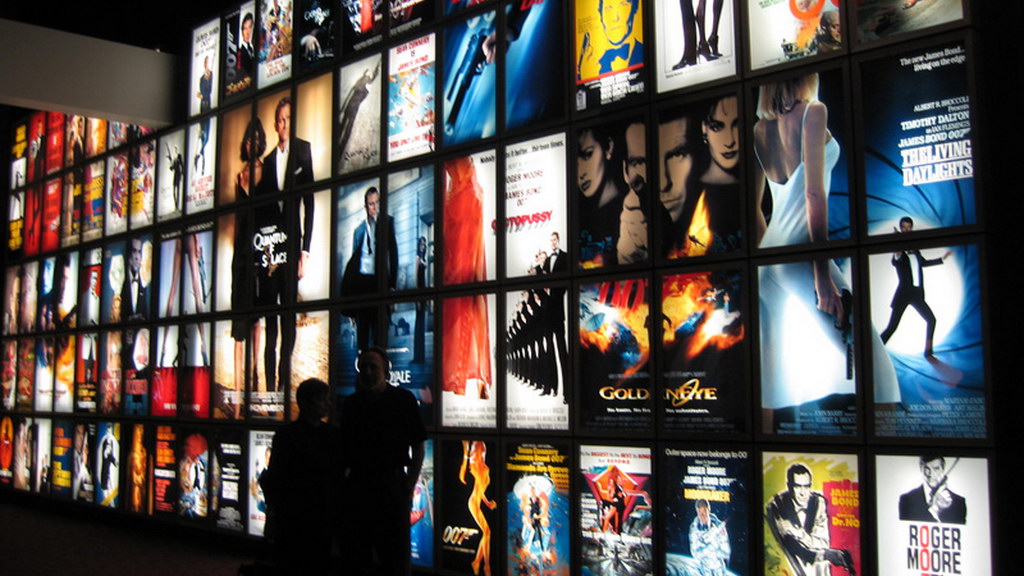 Most commonly used for Storefront signs, Illuminated signs can be a variety of different applications. Channel lettering and logos, backlit plexiglass panels, are both very common. Movie Posters, bus shelter billboards are also other common uses for Illuminated, or Backlit signs.
---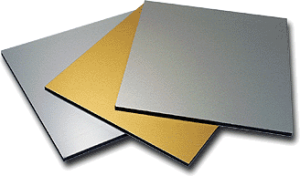 There are many different materials used in sign making. Some materials are better than others and last much longer. Every situation is different - sometimes you don't need premium materials - but, for a sign that's built to last, quality sign material is the core of any good sign.
---